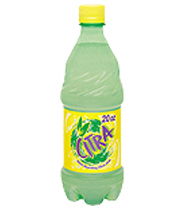 Citra was a clear lemon and lime flavoured soda sold in India in the 1980s and early 90s. Citra was owned by Parle. Along with other Parle brands, Thums Up, Limca, Gold Spot and Maaza, Citra was sold to Coca-Cola in 1993 in a deal that was reportedly worth $40 million. At the time of sale, the Parle brands together had a 60% market share in the aerated water industry. The brand was strong in South India. Citra was phased out by the year 2000 to make way for Coke's international brand, Sprite.
Ad blocker interference detected!
Wikia is a free-to-use site that makes money from advertising. We have a modified experience for viewers using ad blockers

Wikia is not accessible if you've made further modifications. Remove the custom ad blocker rule(s) and the page will load as expected.